JoomlART Simple is a free Joomla template 2022 to quickly build a community support campaign website with offer listing feature, offer submit system and customizable email systems.
Free Template Joomla 2022 : JoomlART Simple
JoomlART Simple 2021 inspired from our COVID Support campaign for the Joomla community to provide a list of good offers from professional Joomla companies, Joomla clubs and Hosting companies to the Joomla community.
It is a platform where a Joomla company or anyone who is working on the business can submit their offers and get the offers listed on the campaign to support others.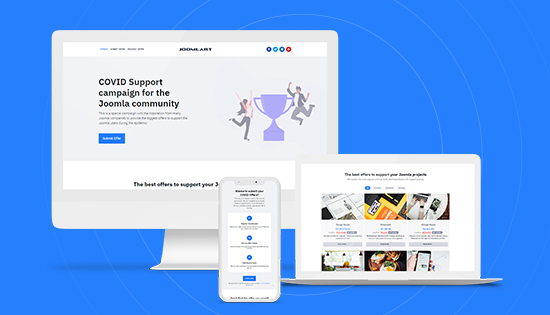 Download Free Template Joomla 2022 Responsive
The free Joomla template supports all Joomla default pages with rich design elements and typography to help you build full functional websites faster.